LOST BOY'S SPICY SIESTA
Spicy Salt mix (Salt, Cayenne Pepper, Cumin, Chile powder)
Lime Juice
Agave
Compari
Tequilia (Repasado)
Bitters (Scrappy's Firewater Bitters)
COLADA CUBAN CAFE'S BONBA DE FRUTA
Vodka (Voli 305)
1 oz Grapefruit Juice
.5 oz. Luxard Maraschino Cherry Liquor
1 oz Hibiscus Syrup
Ice
Fresh Mint
THANKS TO OUR BAR SPONSOR
THANKS TO OUR BAR SPONSOR
LOST BOY'S House Gin & Tonic
Whole Peppercorns
Ice Cubes
Dry Gin (Plymouth Dry Gin)
Grapefruit Tonic Water (East Imperial)
Dry Vermouth (Manchino)
Rosemary Sprig
Dehydrated Lemon Slice
Lemon Zest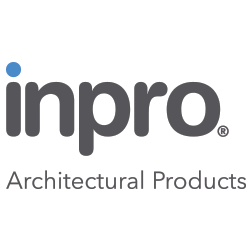 THANKS TO OUR BAR SPONSOR
Suggestions for your Dinner. Recipes below.
COLADA CUBAN CAFE'S GUAVAMENTE BESAME
Shredded Coconut
1 oz Guava Simple Syrup (1/2c guava juice and 1/3 c. sugar reduced down to a syrup)
2 oz. Dark Rum (Havana Club)
3/4 oz. Lime Juice
Maria Cookie for garnish
Guava paste for Garnish
dollop of cream cheese for garnish
COLADA CUBAN CAFE'S PINA COLADA
Shredded Coconut
pineapple chunks that you put in dark rum for 2 hours
1 oz. Pineapple Juice
1.5 oz. Coconut Puree
1/2 oz. luxardo maraschino cherry liquor
2 oz Light Rum (Don Q Crystal Rum)
Garnish: Pineapple slice and maraschino cherry
MESSY & DELICIOUS SANDWICHES. AUTHENTIC NEW ORLEANS!
1 10″ round loaf Italian bread

1 cup Olive Salad

1/4 lb Capicola or deli ham (4–6 slices)

1/4 lb Genoa Salami (6–8 slices)

1/4 lb Mortadella (4–6 slices)

1/8 lb Sliced Mozzarella (3–4 thin slices)

1/8 lb Provolone (3–4 thin slices)
INSTRUCTIONS:
Slice the round bread in half and open both sides on a flat surface.

Brush both inner sides of the bread with oil from the Olive Salad or extra virgin olive oil, go a little heavier on the bottom.

Begin layering thre ham, salami, and mortadella on the bottom half of the bread. Top with cheeses.

Next, add the olive salad from the center out and spread it, leaving about a half-inch around the edge. Place the top half of the bread over the olive mixture, and press down to let the bread absorb the olive salad juices.

Using a bread knife, slice into 4 to 6 wedges.

Optional: place the whole sandwich, before slicing, on a large baking sheet, and toast/warm-up in a 350F preheated oven for about 5 minutes.
CAJUN COMFORT FOOD WITH SHRIMP
AND SAUSAGE
tbsp. vegetable oil
3 tbsp. flour
1 ½ cups chopped onions
½ cup chopped bell pepper
1 cup chopped celery
1 clove garlic
Salt to taste
black and red pepper to taste
2 ½ cups chicken stock
1 pound raw peeled shrimp
½ pound mild smoked sausage, chopped into 1/4″ slices
1 can whole tomatoes
1 can tomato sauce
2 cups raw, medium-grain rice
INSTRUCTIONS:
1. Make a golden brown roux with flour and oil in a heavy pan. ( Heat the oil and slowly add the flour a little at a time, while stirring. Keep stirring, the paste will go from pale to caramel to chocolate.) Don't stop stirring.
2. Add onions, peppers, celery and garlic, and let cook until transparent, stirring often.
3. Add tomatoes and tomato sauce and cook until oil rises to the surface.
4. Stir in raw rice and 2 ½ cups chicken stock.
5. Cook, covered, over low heat for 10 minutes.
6. Add the Shrimp.
7. Cook until rice is tender. Add more oil and water if mixture appears to be too dry.
Garnish with onion tops. Serve hot.
​
A Classic New Orleans Dessert
1/4 Cup of Unsalted Butter
1 Cup of Dark Brown Sugar
1/2 Teaspoon Cinnamon
1/4 Cup Banana Liqueur
4 Bananas cut in half lengthwise,
1/4 Cup Dark Rum
4 Scoops of Vanilla Ice Cream
Our Chef will teach you how to make this quick and easy classic New Orleans dessert during the gala.